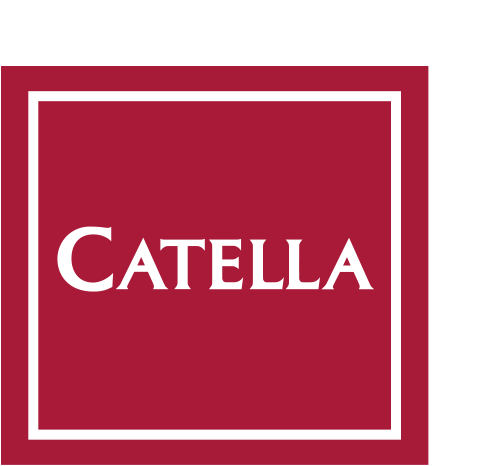 Catella AB (publ), listed on Nasdaq Mid Cap in Stockholm, being an investment company focusing on financial investments such as Catella Fonder, Catella Corporate Finance, Catella Bank in Luxemburg and EETI Ltd. Catella has some 500 employees and is represented in 12 European countries.
CA Investment AB holds 49.9 % of the stocks in Catella AB.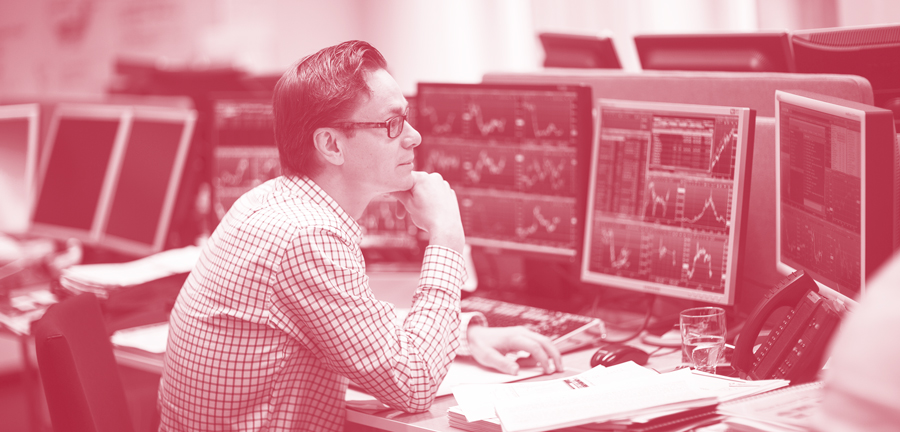 Company introduction
A strong customer value proposition
Strong local presence
• Deep local knowledge in all markets.
• Local entrepreneurship and expertise.
• Local offices in 25 European cities.
• International knowledge transfer and collaboration.
Pan-European reach
• Established in twelve countries.
• Pan-European perspective on investments.
• Integrated approach to business opportunities.
• Helping international investors in most European countries.
Access to global capital
• Organisation for international capital raising.
• Financing through own bank in selected real estate situations.
• Financing through own funds.
Catella is a leading specialist in property advisory services, property investments, fund management and banking, with operations in 12 European countries. Our vision is to be the leading European partner to investors in property and finance.
Property
Local business model in each market
Successful advisory services in the property sector require deep understanding and extensive networks in the local market. Catella applies a local business model in each market. We are close to the local deals, with wide networks in each market, local muscle and a vigorous spirit of entrepreneurship. After ­the geographical expansion in recent years, and with our European reach, Catella is also well positioned to support international investors
Cross-pollination of skills and coordination of initiatives
The ambition is to progressively increase cooperation among staff in the respective business areas and between geographical markets. This creates the prerequisites for sharing knowledge, developing better offerings and the capacity to handle complex and potentially cross-border assignments. It also enhances cooperation with other Catella business areas to develop local and international offerings alike.
Orientation towards capital market related services
Catella is working determinedly to increase the share of value-add and capital market-related services, which generate higher margins than dedicated transaction advice.
Competitive capacity to attract capital
Catella applies an integrated strategy for the capital market, thus becoming more relevant to international investors in connection with transactions and property projects.
Stable financial platform
Catella aims to build a platform that remains well-­balanced in upturns and downturns. Beyond that, the ambition is to expand the business geographically and to achieve a larger share of recurring revenue.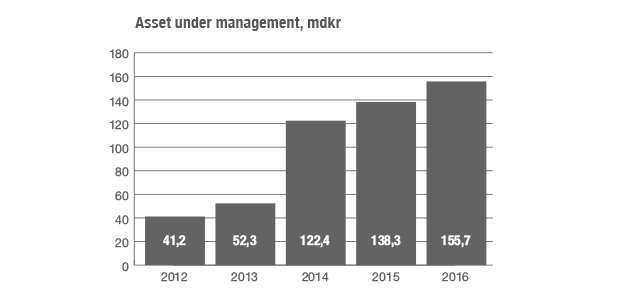 Funds
Complementary products and balanced earnings
Catella is aiming for sustained growth in assets under management and to create additional products to strengthen the balance among product categories. A broad-based and complementary product port­folio contributes to good earnings balance.
Increased share of direct distribution of funds
Third-party distribution is central to Catella's sales of funds to consumers. The strategy towards distributors is to offer a high level of service and an extensive portfolio of attractive products as a main alternative, a complement, or a building block in another product. In addition, Catella regularly evaluates opportunities for wider direct distribution offered by progress in digital technologies. Catella is also developing its own distribution, primarily towards institutions, but also companies and private banking clients.
Banking
Scalable platform
Catella Bank is a scalable business. Growth will be primarily organic and within Catella Bank's existing service segments, but the consolidation of the banking ­market is making way for other opportunities as well.
Benefit from higher demand for tailored services
Demand for private banking services from specialised institutions is growing as many banks are increasingly standardising their services. Clients with high demands often seek out smaller, more client-­oriented institutions like Catella Bank. Catella Bank is oriented towards offering a wide selection of financial services and tailored solutions to high net worth individuals in Europe.
Collaborative development of offerings with the rest of Catella
High net worth private banking clients are looking for investments they cannot access on their own. With its strong position in the property market, Catella can deliver precisely that, including property investments and selected fund products, to clients of Catella Bank. The offerings are designed jointly with Catella's other business areas.
Digital presence
Digitalisation is creating business opportunities in private banking to address new client categories and more effectively manage existing client relationships.
Claesson & Anderzén ownership interest in Catella is 49.9 %. For further information, please visit:
www.catella.com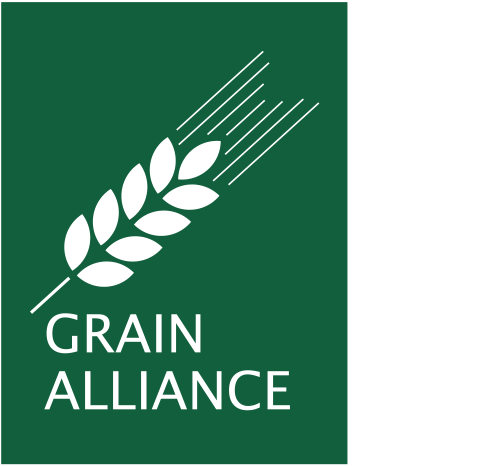 BZK Grain Alliance AB is an agriculture business in Ukraine with a total volume of 55,000 hectares of land located in five regions east and north of Kiev with a maximum radius of approximately 200 km from its headquarters in Berezan. The crops which is mainly produced is corn, soy, sunflower and wheat.
CA Investment AB holds 80 % of the stocks in Grain Alliance AB.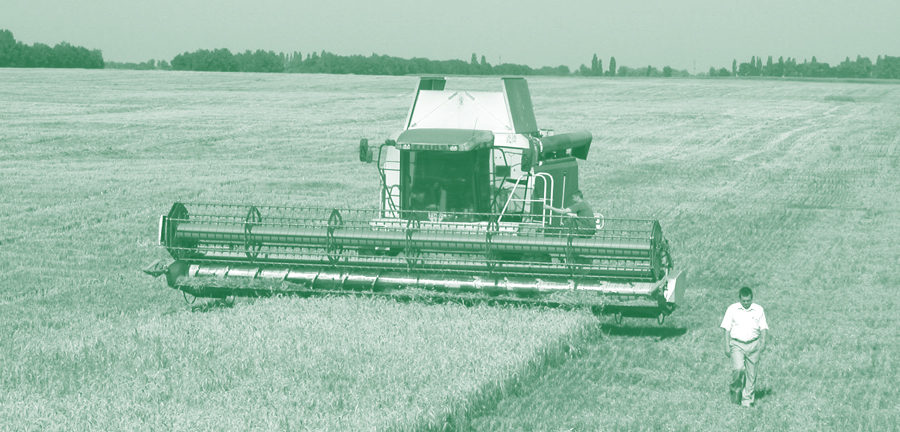 Company introduction
BZK Grain Alliance AB is a modern agricultural producer with fields in the central parts of Ukraine. The company is founded based on the analysis that the global population is growing rapidly and is estimated to rise from current 7.6 bln people to over 9 bln in 2050. At the same time the arable area is limited, thus each available hectare of agricultural land has to feed more and more people.
To make things more precarious global consumer patterns are also changing due to the economic growth and improving standards of living in developing economies. People with an improved standard of living want to consume more meat and dairy products, which also drive the global food consumption. The development has created new opportunities within the agriculture sector, especially in countries with low cost of land and labor with developed road, railroad and port infrastructure. These are the main assumptions behind the investments into Grain Alliance. Ukraine meets all criteria; it has the most fertile soils, the so called black earth, in the world. In addition to this Ukraine has a well developed infrastructure with over 23,000 km of railroad and 18 sea ports along the black sea and the sea of Azov coast line. The geographical location of Ukraine is also favorable, with a close proximity to the major importer markets of the world; Africa, Asia and the Middle East.
Currently the company controls some 55,000 hectares, of which 53,000 hectares are cultivated, in five regions; Kyiv, Cherkassy, north and south Poltava and Chernigiv. Each region is cultivating approximately 8,000-18,000 ha. The business is well-integrated with short distances to fields and storage facilities. Grain Alliance has six grain elevators, four of which have rail road access, with a total capacity of 259,000 tons. The storage, elevators, gives the company the opportunity to sell when prices are ­favorable.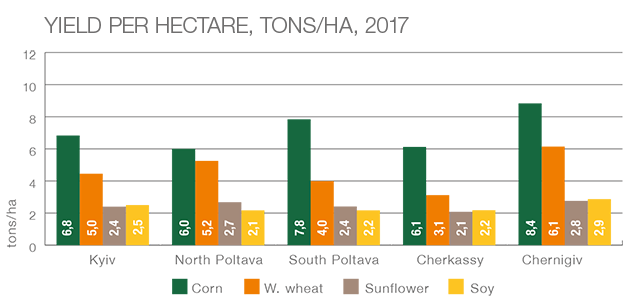 The core of Grain Alliance has over 15 years of successful large scale farming, achieving yields well above the Ukrainian average. In May 2008 CA and some other minor shareholders entered into the company via a new share issue. The new constellation bought out one of the two existing partners and under CA's active ownership the company was restructured and enhanced, thus creating a solid platform for further growth, expansion and development. Since then the company land bank has grown in average 5 % per year and the profitability has increased substantially.
Because of the Grain Alliance´s strong financial performance, the company has been able to cultivate a more complex set of grains, such as corn, soybean and sunflower, which require more working capital but renders higher margins. The investments into storage have enabled the company to store and time sales better.
Despite the fact that the last years has been difficult for Ukraine, Grain Alliance managed to generate healthy profits and the financial position of the Company is still very strong. The outlook for Grain Alliance is positive and the Company aims to further expand the cultivated area and improve the production methods.
CA group ownership interest in BZK Grain Alliance is 80 % by the end of 2017.
For further information, please visit:
www.grainalliance.com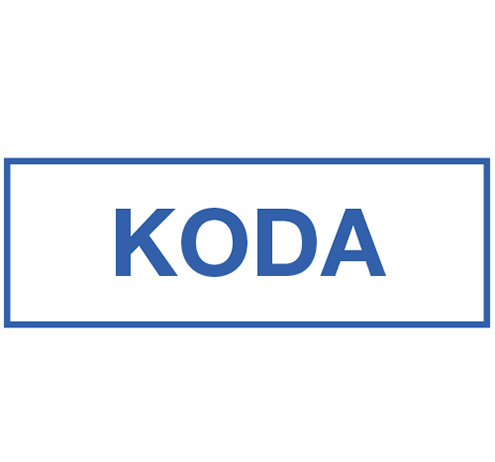 KODA Exploration is an independent oil and gas exploration and production company that operates in the Eastern Colorado plains. The company holds approx. 30,000 acres of mineral rights and some further farm-in contracts. Its first drilling activity is planned to commence in early 2019.
The CA Group holds 80 % of the company´s stocks.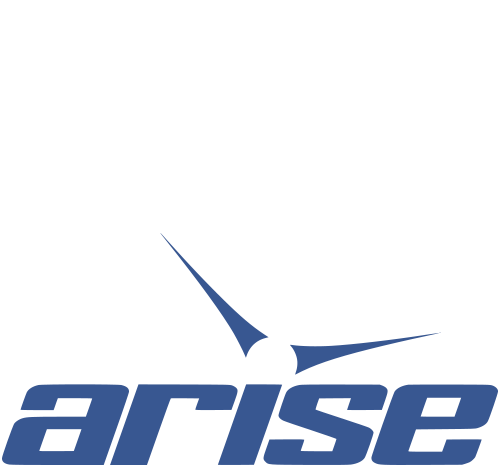 Arise AB (publ), listed on NASDAQ OMX Stockholm, is one of Sweden´s leading onshore wind power companies.The company's business concept is to deveop, build and manage wind farms for its own and investors´ account with the aim of selling electricity produced by onshore wind turbines.
CA Investment AB together with members of the Claesson family holds 12,3 % of the stocks in Arise AB.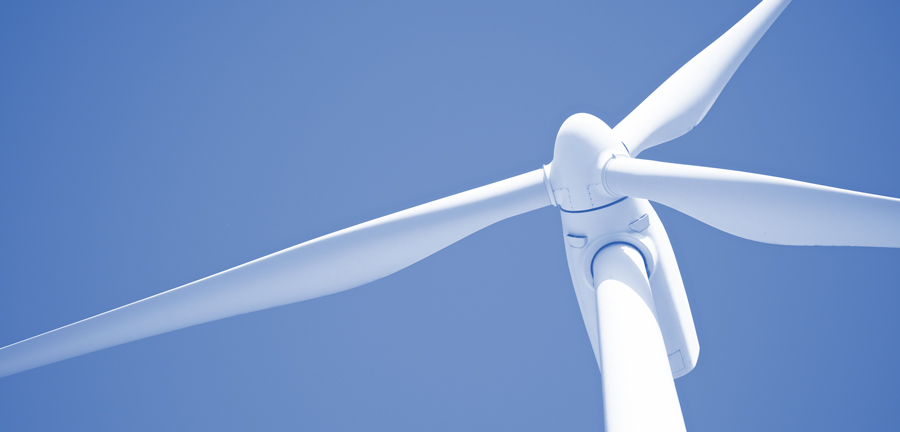 Company introduction
Arise is an energy company with the resources and experience required to handle the entire value chain. From planning, permit applications and wind measurements, to the construction and management of a wind farm for a period of 25 years or more. Our business concept is to produce and sell self-­produced, renewable electricity and to construct and operate wind farms on behalf of others.
An industrial approach
Arise´s operations are fully integrated, which implies that the Company has control over the entire value chain – from prospecting and concession manage­ment, to the construction and operation of the turbines, as well as to the sale of renewable energy. In addition, the Company handles the sale of construction-­ready projects and wind farms in operation to external investors. Systems for analysis and follow-up systematic processes and the Company´s extensive experience in wind power development ­allow us to ensure high quality, availability and electricity production in both our wind farms and those which we manage on behalf of external investors. Our industrial approach is contributing to a rapid and cost-effective transition to a long-term, sustainable energy system in Sweden and other countries in which we operate. The Company´s overall goal is to provide its shareholders a good return in the form of dividends and capital growth through efficient ­financing, management, operations and project development in the field of renewable energy.
Strategy for creating capital growth
Our strategy for creating capital growth entails our short-term focus is on cash flows rather than on growth in our own production capacity, and involves, among other things, the sale of a small portion of our operational assets. The capital thereby freed-up ­will be primarily used to reduce the Company´s net liabilities and interest expenses and, by doing so, the Company´s financial position and cash flows will be strengthened. Furthermore, we intend to ­generate further income by regularly selling construction-­ready projects, including construction management and operational management, to investors. We remain steadfast in our belief that the ownership of wind power assets represents a smart and profitable strategy, and our long-term ambitions is, therefore, to increase our in-house production capacity. We will accomplish this by means of investments in new, ­fully, as well as jointly-owned projects where Arise will supply efficient construction and operational mangement for the projects. The equity investment required for continued, long-term expansion will be financed through the Companys´s own cash flows. We believe that an effective means of creating positive cash flow and capital growth, in both the short and long-term, is to generate income from a combination of sources including project development, management and the sale of in-house produced electricity.
CA group ownership interest in Arise is 12.3%. For further information, please visit:
www.arise.se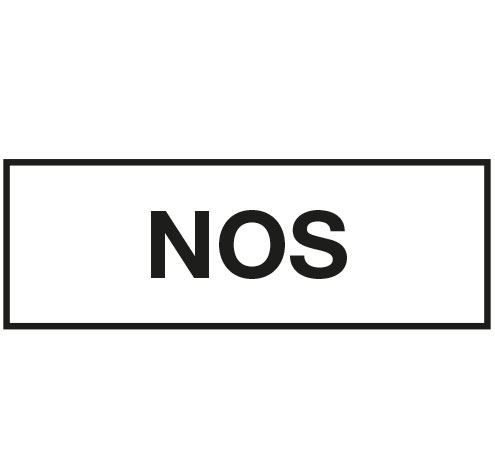 Through associated company Nordic Seeding GmbH, CA has investments in property development projects in Germany. The projects are operated by Catella Project Management GmbH. Nordic Seeding GmbH intends to invest in the early phase of projects, where the concept and framework are determined with the aim of subsequently divesting projects and realizing any gains before construction begins and the projects are completed.
CA group ownership interest in Nordic Seeding is 40%.
Company introduction
Through associated company Nordic Seeding GmbH, CA has investments in property development projects in Germany. The projects are operated by Catella Project Management GmbH. Nordic Seeding GmbH intends to invest in the early phase of projects, where the concept and framework are determined with the aim of subsequently divesting projects and realizing any gains before construction begins and the projects are completed.
 At year end, Nordic Seeding GmbH had investments in different phases in projects, in Frankfurt, Düsseldorf and Mönchengladbach.
 The largest project is the "Grand Central" in Düsseldorf, a 114 000 sqm mixed development adjacent to the central station. This project is undergoing zoning, expecting a non-appealable decision by the end of 2018.
For further information, please visit:
www.catella.com/en/germany/
project-management