Munich / Stockholm, 22 February 2023: Catella Real Estate AG (CREAG), Munich, is pleased to announce the sale of an office building in Stockholm's central business district on behalf of the fund "Sarasin Sustainable Properties – European Cities". The buyer of the property is DEAS Asset Management on behalf of Nordea Life & Pensions Sweden.
The office building, known as "Elefanten 17", is located in one of Stockholm's prime office locations, Herkulesgatan 28 / Vattugatan 17-19, in the western part of Stockholm's central business district. It is located above the Klaratunneln, with easy access to major transportation hubs including E4 motorway through Klarastrandsleden and Essingeleden, and only 5 minutes' walk from Stockholm's central Train Station, making it very attractive for tenants who need to be centrally located and have a quick connection to Stockholm's Arlanda Airport.
The property was built in 2002, has a total rental area of approximately 4,650 sqm and is fully let to six tenants. The transaction was structured as a share deal, selling 100% of the shares of "Stockholm Elef. 17 AB".
Catella Real Estate AG was advised by Catella Corporate Finance Stockholm acting as sell-side brokerage advisor for the transaction, while Landahl Advokatbyrå adviced the seller on legal and Ernst & Young AB on tax matters. Grandab Management AB was responsible for the local asset management during the 10-year holding period. DEAS Asset Management was adviced by Setterwalls on legal, KPMG on financial and tax and WSP on technical and environmental due diligence for this acquisition.
Jaime Sarrà, Senior Investment Manager of CREAG, says: "We are proud to announce the sale of Elefanten 17 in Stockholm. Catella was able to profit from a significant rental growth in the market and yield compression over the last 10 years. Sweden showed once more to be one of the most stable real estate markets in Europe, even in the current turbulent times. We will keep monitoring the Swedish market for new acquisitions, especially whitin the logistic sector".
Axel Bertram, Portfolio Manager of CREAG, states: "Having achieved exceptional returns for our investors over the years with this property, we have decided to shift our focus to new investment opportunities. This divestment provides us with an opportunity to realize a substantial profit for our investors."
The purchase price has been agreed to be kept confidential by both parties.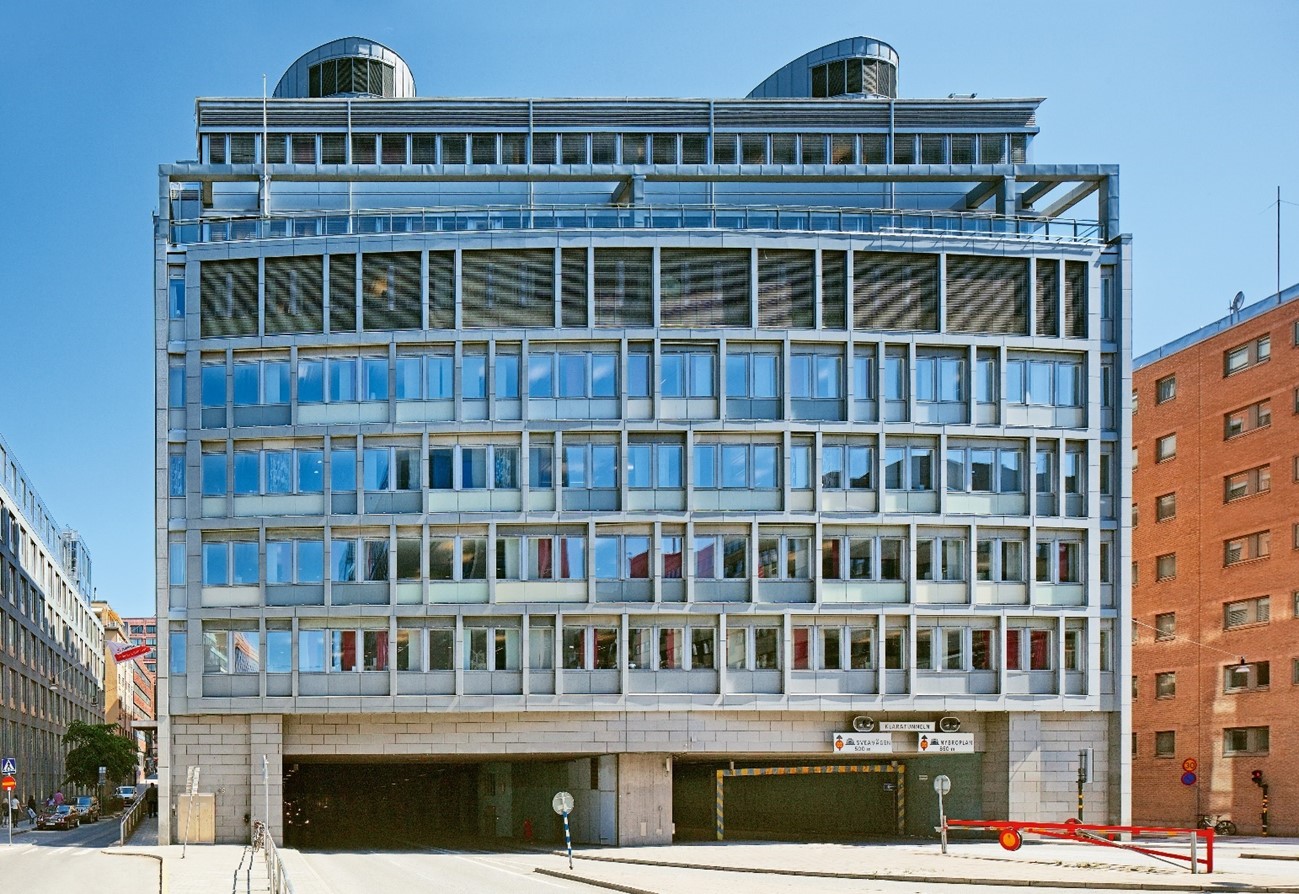 About the "Sarasin Sustainable Properties – European Cities" fund
The "Sarasin Sustainable Properties – European Cities" is a fund managed by Catella Real Estate AG in cooperation with Bank J. Safra Sarasin AG. The cooperation with Bank J. Safra Sarasin Ltd. with common sustainability objectives, started already in 2011 and thus takes a pioneering role in the field of sustainable European real estate investments. The fund is specifically oriented towards the needs of institutional investors in Switzerland, Austria and Germany.
About Catella Real Estate AG
Catella Real Estate AG (CREAG), founded in January 2007 and headquartered in Munich, is engaged in the management of real estate investment funds as well as in providing advice on investing in real estate.
CREAG is a licensed capital management company (KVG) under German investment law (KAGB). The purpose of the company is the conception, development and management of open-ended real estate investment funds based on the expertise and outstanding market position of the Catella Group. CREAG currently manages assets under management of EUR 7.3 billion (as of December 31, 2022) in 20 real estate funds.
For more information please contact:
Catella Real Estate AG

Julia Stübler, Marketing & PR Manager

T: (0)89 189 16 65 275

F: (0)89 189 16 65 466

M: +49 (0)152 389 228 65

E: julia.stuebler@catella-investment.com

Further information can be found on the website: www.catella.com/immobilienfonds