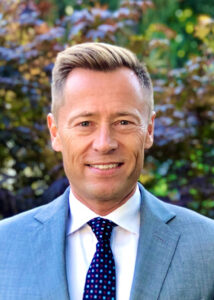 Christoffer Abramson has been appointed Chief Financial Officer and member of Group Management at Catella AB (publ). Christoffer most recently comes from a role as CFO at EF Real Estate Holdings in Boston.
In his role within the EF Group, Christoffer has been involved in building a global Real Estate group based in the USA. Prior to that, he worked as an operating executive for various Private Equity-funds in London and Paris. Christoffer started his career at General Electric where he worked for 10 years in various roles, most recently as CFO of GE Real Estate in London.
"In Christoffer, with his solid background and experience in the international Real Estate sector, Catella gets an important contribution to further develop the business and ensure future growth." says Johan Claesson, acting CEO and President of Catella AB.
Christoffer Abramson will take up the role of CFO at Catella on 15 October 2020. The appointment is subject to the approval of the Supervisory Authority in Luxembourg, Commission de Surveillance du Secteur Financier.
For further information, please contact:
Johan Claesson
Acting CEO and President
+46 70 547 16 36
Jonas Burvall
Head of Group Communications
+46 766 27 97 55
jonas.burvall@catella.se
Catella is a leading specialist in property investments and fund management, with operations in 15 countries. The group has assets under management of approximately SEK 160 billion. Catella is listed on Nasdaq Stockholm in the Mid Cap segment. Read more online at catella.com.