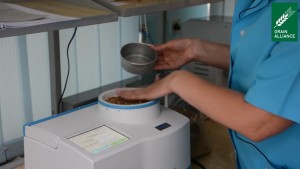 Conducting qualitative and rapid grain tests is one of the main conditions for determining its commercial value. Grain Alliance understands the need to keep laboratories up to date, providing them with advanced equipment. Achieving the aim, INFRAMATIC NIR 8800 GRAIN ANALYZER, manufactured by Swedish company Perten, was purchased for Berezan elevator in Kyiv region.
IM 8800 is the next generation portable NIR instrument for protein, moisture and oil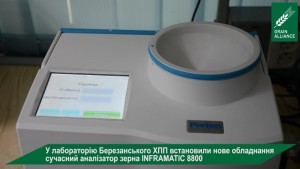 content determination in grains and oilseed. It really facilitates lab assistants work. And most importantly, the use of the analyzer accelerates grain acceptance, increases the speed of measuring the quality, reduces the risk of errors, – said the head of the laboratory Lyudmyla Romas.
The laboratory works long hours during the harvest. The analyzes are carried out in accordance with the current statutory norms and international standards.